| Description | Cost |
| --- | --- |
| Single -sided page scan | $2.50/LB |
| Double -sided page scan | $2.65/LB |
| Each new file | $0.50/Ea. |
| Stoppage Fee* | $0.05/Ea. |
| Documents stored on DVD (orders over $100 disc is free) | $2/Disc |
Why  by the pound? It's easier to quote out pricing by weight rather than per page. We can weigh a box of paper faster than counting the sheets. Our cost on average is between $.015 and $.035 per sheet – about the same it costs per page to print a document.
All scanned documents are shredded using Secure Shredding service for more information go to secure-shredding.com. We can save your boxes & file folders for reuse. (Shredding is included in the price) or get your get your physical files back
Each document is scanned at 200 DPI with automatic color detection. Up to legal Size.
All documents are stored in a searchable OCRed PDF file. Each file is named after each file folder. Each document is rotated for easy reading with blank documents skipped.
We weigh & count all files on pick up  so you will have a quote on site.  All quotes are approximate.
We can place the files on DVD or you can save and have us place your files in your dropbox and you can get your files as soon as we get them scanned.
*Stoppage Fee – Anything that stops the scanning process, such as staples, paperclips, folded documents,  Post-It notes (moved to a single sheet of paper) and papers folded over other papers.
We Do offer custom scanning, For example Where we can take a part a tabbed binder and create a PDF with bookmarks for all the tabs and place the book back together we charge $25/hr ask for a quote.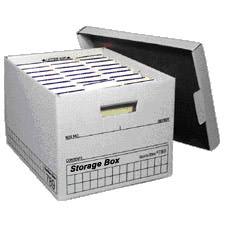 1 Cu. Storage Box 12″ x 15″ Approximately 30 Lbs. Average $70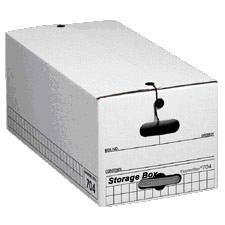 2 Cu. Storage Box 15″ x 24″ Approximately 50 Lbs. Average $125